Matt's Newest Movie - Out Of Reach!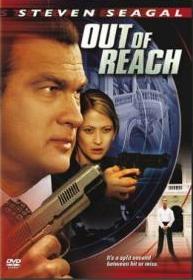 Released July 20th 2004
Out Of Reach On DVD From July 20th.
Matt's latest movie, which was filmed in Poland late 2003.
The movie is released straight to home DVD/Video!
Matt plays a bad guy (Faisal) once more, and oh how we love the bad boys.
He stars oposite Steven Seagal in what is tipped to be an awesome movie!!


Written by Trevor Miller, the film centers on Billy-Ray Lancing (Seagal), a government agent-turned-survivalist from Northern Alaska.

Who works on a wildlife refuge and sponsors a young girl named Irina in the international foster program run by Faisal (Schulze). Lancing uncovers that the foster program is really a human trafficking operation, disguised as Irina's orphanage, financed by honest and good-intentioned Samaritans.
Stay tuned to the message board for the news as we get it!





Welcome To The Unofficial Matt Schulze Rehab Clinic!
A website and message board created by the fans (addicts) for the fans! We are currently under reconstruction after several problems with our server! But we will be back up and running and bigger and better shortly!
Thank you for stopping by and checking us out! Come back soon, you wont be disapointed!
Until then, if you're looking for Matt news, pictures, Fan Fiction, and general Matt chat then come on over and join us at:
A place where all Matt's addicted fan's gather together to enjoy their addiction. Feel free to stop by, and say hello we love new faces and would love to see you there! If you have any questions about the site, getting a message board account, this site itself, or anything else please feel free to contact us at our site email:
Dont forget to sign our guestbook!
And show us where you on the guestmap!
Thank You again for stopping by!
Peace, Love & Mattness ~ Elinor & Ang xox
*Please Check Out The Links Below*

This site is owned and run by Elinor & Angela
Supporting Matt Schulze Addiction Since July 2003
If you want to keep up to date on all the news in the world of Matt, you can sign up for our newletter and update mailing here!





Buy Torque Now In A Store Near You!
Torque
Matt gives a brilliant perfomance as evil bad guy Henry James, in Torque which speeds onto DVD on May 18th! If you did or didnt see it at the movies, the DVD is a Matt Must Have!! The DVD features loads of special behind the scenes features, and the music video in which Matt starred. "Lean Low" by Young Bloodz.
Get it while its hot click the links below!!
Check Out The Official Torque Site Here!