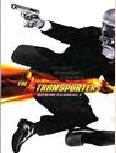 Character Portrayed: Darren "Wallstreet" Bettencourt
The Transporter
Release Date October 11, 2002
Official Website
Plot Summary:
Ex-Special Agent Frank Martin lives what seems to be a quiet life along the French Mediterranean, hiring himself out as a mercenary "transporter" who moves goods - human or otherwise - from one place to another. NO questions asked.
Carrying out mysterious and sometimes dangerous tasks in his tricked out BMW, Frank adheres to a strict set of rules, which he never breaks! Rule One: Never change the deal...Rule Two: No names - Frank doesn't want to know for whom he works or what he's transporting.

Character Portrayed: John Hunter
Downward Angel
Release Date 2000
Plot Summary: John Hunter infiltrates the notorious Guild crime syndicate as a hired killer in an attempt to find who killed his parents. And along the way...he finds murder, deception and sex.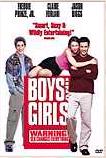 Character Portrayed: Paul
Boys and Girls
Release Date 2000
Plot Summary: Two students at U.C. Berkeley, friends since adolescence spend a night together. She shys away and is planning to go to Italy after graduation. He is hurt by her response. Can everything get worked out before she leaves?

Character Portrayed: Sonny
Dementia
Release Date 1999

Plot Summary: A nurse is hired to care for a recovering mental patient who is from a wealthy family. When the nurse's husband arrives on the scene, he has more on his mind than a good state of health.